HAS-Plantas - Herbário Alarich Rudolf Holger Schultz
FZBRS - Fundação Zoobotânica do Rio Grande do Sul
MCN - Museu de Ciências Naturais
Seções de Botânica de Fanerógamas e de Criptógamas
HAS
Collection
Porto Alegre - RS - Brazil
HAS was created in 1971 to conserve the flora of Rio Grande do Sul, becoming the major part of its collection of material from this State, but with material of other states in Brazil, especially of Santa Catarina and São Paulo. The HAS Collection is accredited by CGEN/MMA as depositary of samples of the genetic component (Resolution Nº 5, 29.08.2002). Nomenclatural types are 165, with digital photographic record. The most represented families are Asteraceae, Bromeliaceae, Fabaceae, Myrtaceae and Poaceae and also contains good collections od ferns and lichenized fungi. Maintains a reference collection of endangered species in RS. The collection of algae currently has more than 14,909 bottles of liquid containing primarily microalgae and cyanobacteria in fresh water, with representatives of six major divisions and nine classes: Cyanobacteria, Chrysophyceae, Xantophyceae, Bacillariophyceae, Cryptophyceae, Dinophyceae, Euglenophyceae, Chlorophyceae and Zygnematophyceae. This collection also has more than 6,716 permanent slides of Bacillariophyceae. It is the herbarium with the largest number of bottles/ lots in liquid in Brazil.
Online since:
28/12/2011
Last update:
06/05/2022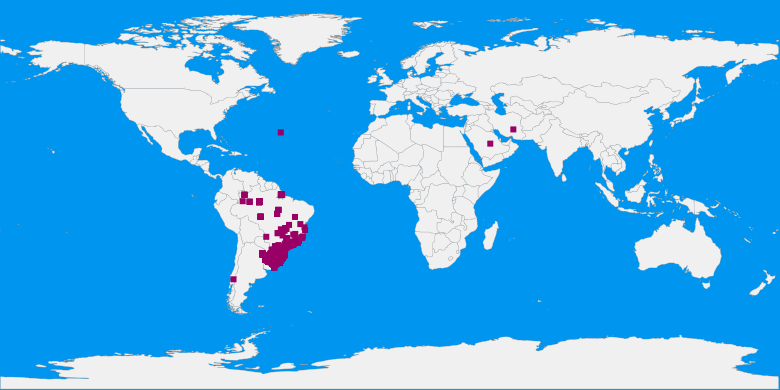 Conditions for using the data
Data from herbarium records are available for use in the following conditions: it is forbidden to sell the data available and it is required the acknowledgments of the source in case of use of them; the HAS Curator shall be notified and a copy of any publication in which data are cited should be sent to the Curator. Researchers and their institutions will be responsable for the appropriete use of data.
How to cite
Herbário Alarich R.H. Schultz, do Museu de Ciências Naturais da Fundação Zoobotânica do Rio Grande do Sul (HAS/MCN/FZBRS)(www.fzb.rs.gov.br)
Contacts
Diretor ou chefe de dept.:
Daniel M. Brambilla
daniel-brambilla@sema.rs.gov.br
Curador:
Martin Molz
martin-molz@sema.rs.gov.br
Curador:
Rosana Moreno Senna
rosana-senna@sema.rs.gov.br