HRJ - Herbário da Universidade do Estado do Rio de Janeiro
UERJ - Universidade do Estado do Rio de Janeiro
Departamento de Biologia Vegetal
Rio de Janeiro - RJ - Brazil
ssebauerj@gmail.com
HRJ was created in 1983 and has about 15,000 registered botanical collections, with material from different ecosystems in Rio de Janeiro and other Brazilian states, as well as material from other countries. Highlight for the collections of Algae and Bryophytes of the State of Rio de Janeiro.
Online since:
23/11/2020
Last update:
01/07/2022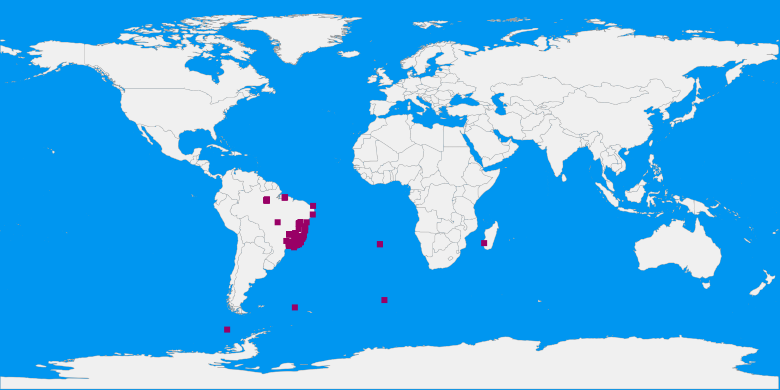 Conditions for using the data
The commercialization of data is prohibited and the source citation is required.
How to cite
Not specified
Contacts
Diretor ou chefe de dept.:
Roberto Lourenço Esteves
esteves.vr@gmail.com
Curador:
Sebastião José da Silva Neto
sseba@terra.com.br
Biólogo responsável:
Ana Carolina Mezzonato
carolina.mezzonato@gmail.com